Live Your Best Life
Be purposeful. Stay engaged.
Continue to make a difference.
Sodalis Senior Living communities empower people to live their best lives remaining active and engaged in the things they care about. An innovative approach to wellbeing offers support when it's needed, tailored to a resident's specific situation and priorities.
Experience Sodalis
Revel in the freedom of personal independence or the comfort of being catered to. At Sodalis, you can determine the lifestyle that best suits you and take advantage of the amenities that appeal the most to you. Life at Sodalis is about living to the fullest with diverse opportunities to connect, learn, contribute, and have fun. Live your best life, selecting activities that interest you, enjoying friendships, and making a difference in ways that fulfill you.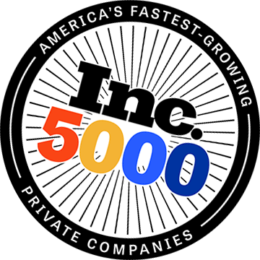 Explore our new Independent Living communities by Sky Active Living
Living It Up
Life at Sodalis is about living to the fullest with diverse opportunities to connect, learn, contribute, and have fun. Whether you'd prefer a fitness class or a cultural outing, choices abound and they are always yours to make.
Dining
Texas-inspired cuisine with a touch of traditional home cooking is customized to meet your preferences or special dietary needs.
Activities
Your day is filled with options to keep active, engage with friends, and enjoy an improved overall quality of life.
Care
Live your best life with care services tailored for you and your specific needs. Our care team is available 24/7 to assist you.
A Family Guide to Senior Care & Housing
Explore Our Featured Resource
A guide that explains the various types of living options, how to select the best fit, and how to have the conversation with your loved ones.
Here's what our residents and their families say
My mom has been living at Sodalis Temple Assisted Living going on three years. Since she's been there, she has said nothing but great things about Sodalis assisted living, she loves it there. She also told me about how wonderful the food taste and how respectful, the staff is to the residents. I go see my mom every Monday, soon as you step inside the doors, they welcome you with open arms making you feel loved and cared for. Sodalis feels like a home, I will recommend you to come see Sodalis for yourself how wonderful this place really is.
Nadine M., family of resident 
Wonderful food, staff and community
I looked at many places and after touring this place I knew this was by far the best for our mother. We decided on the studio and it is very nice and has all that is needed for comfort. The whole staff is amazing. They are all caring, understanding and very professional. They work hard and have 12 hour shifts. I hope they are compensated very well for what all they do. A staff and people like this are very hard to find. The place is clean, very friendly and they event let mom's little dog come and visit. The set up is great from activities to what the place has to offer from walking areas, a big courtyard with a gazebo and benches, too much to list. All of the people and the whole place is truly a blessing. It has been a God send for the whole family and friends.
John R., family of resident 
My dad has been there for 18 months so far! Staff is very responsive, contacts me with concerns and lets me know about special events. They take great care of dad and makes sure that all his needs are met. More importantly, dad loves it there! He enjoys meeting people, playing games and loves the food and outings. I highly recommend this facility!
Gwen B., family of resident 
I am a visiting NP. This facility communicates and cares for the residents. They have activities and smiling faces. None of my patients have had a negative comment. I would definitely have a relative of mine there. The staff members are caring and phenomenal.
Anonymous, provider 
Based on the comparisons for our loved one after looking at several other communities, we knew right away that Sodalis Largo was going to be the place for our loved one. The appearance of the facility, the demeanor and friendliness of the staff and basically their interest in taking care of our loved one persuaded us to make that decision and we are so happy we did. The other communities were not anywhere close to what Sodalis Largo could provide. We needed a locked memory care unit and for us that was a big safety concern.
Anonymous, loved one of a resident 
I think this community is great. The staff has been nothing but wonderful and very helpful to my loved one and I. The community has activities for the residents like bingo, dominions, they have outings with the residents, they play word games with the residents and so much more. The communication with the staff has been great.
Stacey, relative of resident