Live Your Best Life
Be purposeful. Stay engaged.
Continue to make a difference.
Sodalis Senior Living communities empower people to live their best lives remaining active and engaged in the things they care about. An innovative approach to wellbeing offers support when it's needed, tailored to a resident's specific situation and priorities.
Experience Sodalis
Revel in the freedom of personal independence or the comfort of being catered to. At Sodalis, you can determine the lifestyle that best suits you and take advantage of the amenities that appeal the most to you. Life at Sodalis is about living to the fullest with diverse opportunities to connect, learn, contribute, and have fun. Live your best life, selecting activities that interest you, enjoying friendships, and making a difference in ways that fulfill you.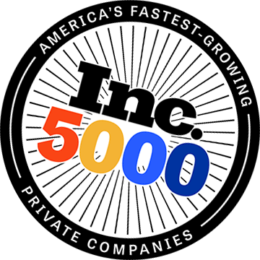 Living It Up
Life at Sodalis is about living to the fullest with diverse opportunities to connect, learn, contribute, and have fun. Whether you'd prefer a fitness class or a cultural outing, choices abound and they are always yours to make.
Dining
Texas-inspired cuisine with a touch of traditional home cooking is customized to meet your preferences or special dietary needs.
Activities
Your day is filled with options to keep active, engage with friends, and enjoy an improved overall quality of life.
Care
Live your best life with care services tailored for you and your specific needs. Our care team is available 24/7 to assist you.
A Family Guide to Senior Care & Housing
Explore Our Featured Resource
A guide that explains the various types of living options, how to select the best fit, and how to have the conversation with your loved ones.
Here's what our residents and their families say
We've chosen Sodalis Deer Park. The place is beautiful, very clean, and very friendly. The staff was well informed. I liked the amenities. It seems like a really good fit for our dad. We did get a look at the menu, and they showed us an example of the menu, but we did not sample it. We are planning that in the weeks to come to take him and have a lunch date there. We're also planning to go and maybe do either bingo or a movie night so he can kind of interact with others just to make sure it is the right fit. It looks like they had some arts and crafts stuff. They had some music. They have guest speakers that come out. It seems pretty active. She did mention they take some off-site trips like they'll go out to have dinner once a month, and sometimes the schools put on shows. They might go see the show or something like that. Everything was just what we needed. We looked at the larger single, as well as a studio single. The studio is more fitting for what we need. We didn't need the extra space. But the restrooms are really large with the safety feature, you just kind of step in and you don't have to step over a tub or anything. All the handrails are in place, a lot of closet space, but it was nice that they provided a refrigerator, which was unexpected. This looks like it would be a nice place for him to call home. The staff was all smiles, very friendly, very helpful, and answered all of our questions. She gave me her cell phone number if I needed anything. And she lives close by but was very compassionate because she'd been through the same thing with her own father. They did a great job. I like the fact that in addition to the regular dining area, they also have, like, a private dining room. So if you want to have a family gathering, you have a space to do that, and they don't charge you extra for it. The price was right too, it's not as expensive as some, a little bit more than others, but it just looks like it's going to be worth it. It has a better value.
Leslie, resident 
I think this community is great. The staff has been nothing but wonderful and very helpful to my loved one and I. The community has activities for the residents like bingo, dominions, they have outings with the residents, they play word games with the residents and so much more. The communication with the staff has been great.
Stacey, relative of resident 
I would like to thank Dee Dee and staff for helping me with Shirley's 86th birthday on Saturday. She said they have never seen Shirley so happy and smiling and laughing. We sang to her and she ate a huge piece of birthday cake…I couldn't have made the day anymore special, this is the first time I have seen "My Shirl" in years. Thanks to everyone!
Traci P., relative of resident 
Diversity in Frontline staff, management team and the residents that live there. Love the diversity of culture and languages. Makes my dad feel like home. The food is outstanding! The staff love what they do. It's a beautiful community. We loved that it's one floor and it is always clean! Residents are well taken care of. A beautiful, well run and overall incredible community.
Melanie A., relative of resident 
I was in visiting my mother Linda yesterday, and Kaley stopped in to tidy up. She is absolutely great!! She is so good with my Mom, and caring and personable.
Mom absolutely thinks the world of her (as she does everybody) and I just wanted to mention how much I like her too. Knowing she is there, gives me a lot of comfort, knowing she checks on Mom frequently. Don't lose her!! She is a Superstar!!
David C.
Shout Out to An Amazing Team Member
My family would like to let you know that there are several staff members that we feel needs to have a good review. The chef during the week Brittany has been so accommodating to our family member. She has gone out of her way to make sure that our family member has a good meal and what they like. The chef on the weekends always gets high praise from the tables and they enjoy how attentive he is to their needs. Your med tech nurses are very professional with residents. They are great Janet, Coco, and Hilda 1 always make sure to give the morning and evening medication on time and check their blood pressure. They are always observed helping out with the residents by moving them and checking on them during the day and evening. They are a great role model for your residents assistant to be like and look up too.
Amazing Staff Members
Gary and Kitty Free